Argyle Drains Ltd
---
A small family run drainage firm based in Thanet, Kent. Argyle Drains wanted a new professional website that conveyed authority while underlining their reliable local business credentials.
Drainage maintenance is a competitive industry therefore it is important the website does a good job of encouraging as many visitors as possible to complete the websites contact form or call the business. The clients Which and CheckaTrade memberships are prominent throughout the website in order to convey Argyle Drains professional and reliable approach.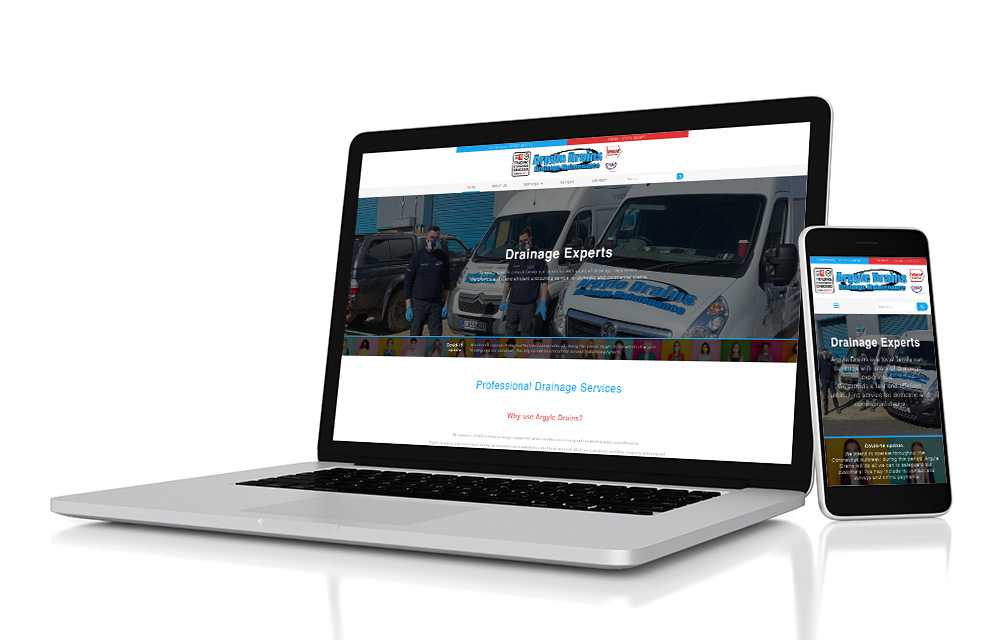 Project Overview
Services – SEO | Web Design | Web Development
Speciality – Drainage Maintenance
Activities included: Thorough search terms and keyword research. Competitor benchmarking and analysis. The creation of compelling and visible call to action throughout the website. Visible point of difference (USP'S) throughout the website.
Our SOlution
---
Through collaboration with Argyle Drains Ltd, we identified 4 key goals that would lead the website redesign project:
Re-develop the website in a stable, user-friendly/mobile-responsive, and easy to use CMS (WordPress)
Enhanced user experience and points of conversion during the deployment process particular attention payed to Which and Checkatrade reviews
Analysed competitor websites and consumer search patterns and ensured that SEO best practice implemented
Used the above as a foundation for future digital marketing strategies to build on
Best Placed Services collaborated with Argyle Drains Ltd to create a website that highlights Argyle Drains Ltd's brand, capabilities and trustworthiness.
Mobile and Tablet Experience
---