Elizabeth Aesthetics
---
Elizabeth Aesthetics provide high end non-invasive aesthetic treatments and minor medical procedures. Our client had solid ideas around the type of image they wished to portray, including the use of modern colours and an attractive butterfly icon.
This brand-building exercise meant our team needed to create striking modern assets, including a scroll stopping butterfly image overlay, modern, sleek typography and obvious call to action. Trust is an important element in the Aesthetics industry as such the website needed to convey the teams client safety first approach.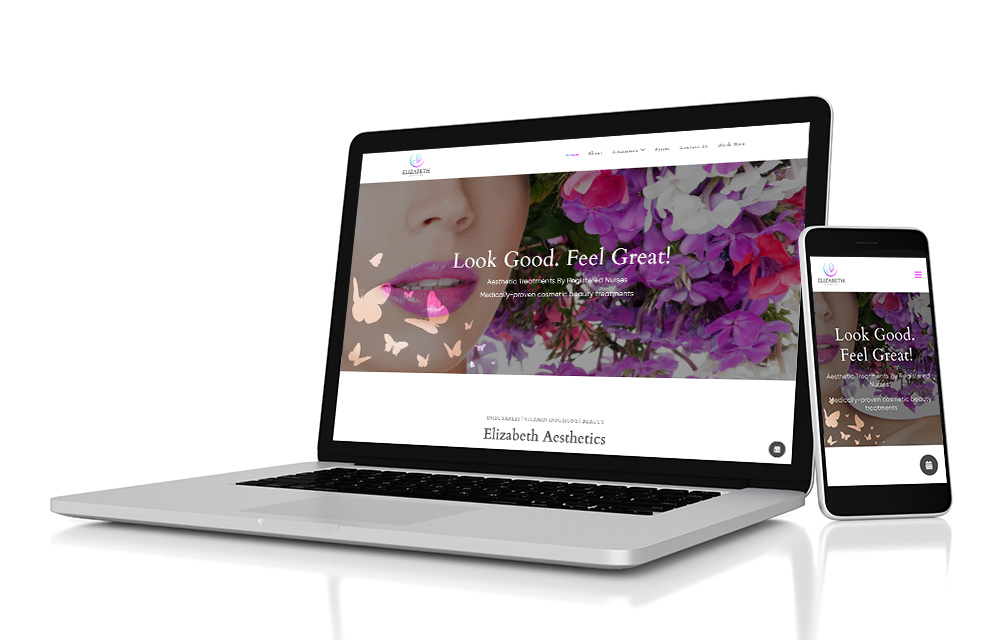 Project Overview
Services – SEO | Web Design | Web Development
Specialty – Wedding Photography
Brand Building, logos, typography, colours and striking imagery, Competitor Research, Key phrase rich content creation, the implementation of a new live booking system, local link building and ongoing search engine optimisation, google ads account creation and optimisation.
Our SOlution
---
Through collaboration with Elizabeth Aesthetics, we identified 4 key goals that would lead the website redesign project:
Re-develop the website in a stable, user-friendly/mobile-responsive, non-proprietary content management system
Look for opportunities to enhance user experience and points of conversion during the deployment process
Analyze keyword search patterns and ensure that SEO best practices are properly implemented
Use the above as a foundation for future digital marketing strategies to build on
Best Placed Services Ltd collaborated with Elizabeth Aesthetics to highlight Elizabeth Aesthetics's brand, capabilities and culture.
Mobile and Tablet Experience
---